Culturally Relevant Christian Media
Bringing Hope, Healing & Honor to the Native Peoples of North America.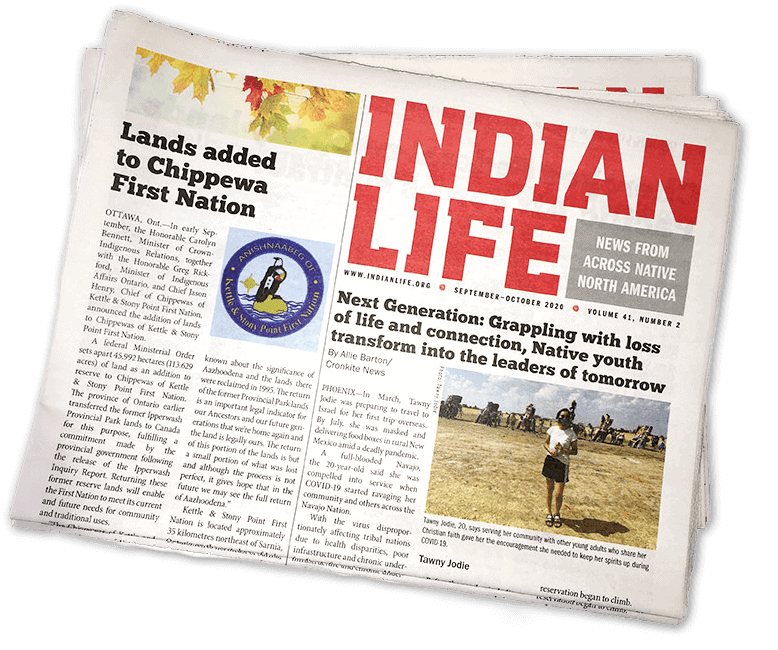 In the mid-1960s three Christian ministry workers, independent of each other, saw the potential of literature as a low-cost, effective means of reaching Native people with the good news of the Gospel.
They each dreamed of publications written by and for Native North Americans – the kind that would speak to First Nations hearts.
In 1979 their three ministries merged when Intertribal Christian Communications was formed and the first Intertribal Life magazine rolled off the press. Along with several best-selling books, "Intercom" carried on until 2017 when NEFC was invited to take ownership.
Our NEFC people had already been involved as contributing writers for many years, and our continuing mandate is to produce culturally relevant Christian media that will bring hope, healing and honour to the Native people of North America.
Indian Life continues to be a faith-stretching venture. We need at least $20,000 per month to continue to print and mail the Intertribal Life newspaper. Paid subscriptions cover only a part of the cost, and we send thousands of copies to prisons and agencies at no charge.
Besides our website, our paper reaches into every state and province with an estimated readership of over 60,000 per issue. Our bulk subscribers place Intertribal Life in hospital waiting rooms, hotel lobbies, First Nations government offices, Friendship Centres, colleges, and other places. There is a welcoming response to this "Good News" paper!
Consider buying a bulk subscription and distributing Intertribal Life in your community. Phone 1-800-665-9275.
Find out more at www.IndianLife.org
Canadian Mailing Address:
PO Box 3765
Redwood Post Office
Winnipeg, MB R2W 3R6
US Mailing Address:
PO Box 32
Pembina, ND 58271