Through evangelical effort and God's blessing, notably, the 1950s & 60s saw First Nations people come to faith in Christ from Hudson's Bay across to the Rockies. However, the work had really begun long before that.
In the 1800s the Hudson's Bay Company, for business reasons, had Methodist ministers accompany their workers on fur trading travels and at trading posts. As these early evangelical workers taught the Gospel and translated the Scriptures, many northern First Nations people found salvation.
Sadly, in the following decades, fewer Native men were equipped to pastor their churches, and liberal theology infiltrated schools that had been training Christian workers.
A Spiritual Awakening
Then in the 1950s, through God's Spirit and new bands of interdenominational evangelical workers, came spiritual awakening! Particularly in the communities of northeastern Manitoba and northwestern Ontario, many came to know Christ as personal Saviour and Lord, displaying a desire for changed lives and a hunger to know and understand the Bible.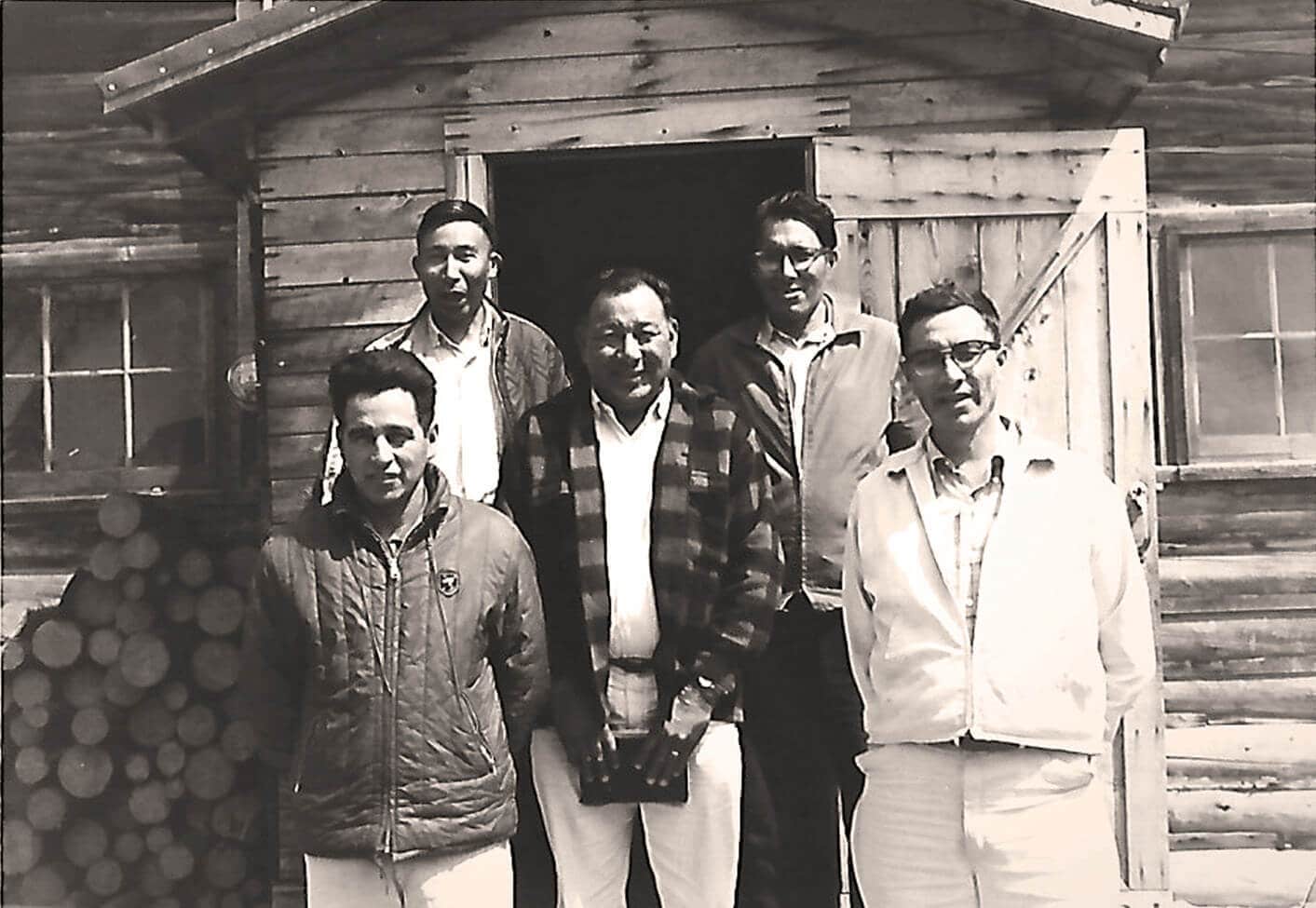 Not long after Northern Canada Evangelical Mission's Bible School at Island Lake (Manitoba) began, its campus became the setting for annual summer gatherings of Native believers. Bill Jackson, from Alberta, was one who attended these conferences. One of his early reports gives insight as to what took place:
Believers Gather
"It was a time of meeting others who know the Saviour and are making Him known to those who are still outside," wrote Bill. "Brethren attended the conference from Oxford House, Thicket Portage, Red Sucker Lake, Round Lake, Wesekamak, Island Lake, Sucker River and Prince Albert.
"Sometimes we spoke through an interpreter and sometimes in Cree (there were three dialects of Cree represented). Among subjects discussed were: the Indigenous Church – its pastors, self-support; Bible school; baptism and other questions from Scripture … The Conference was an uplift to those who came."
From these gatherings, in 1957 the idea of having a loosely knit fellowship of Native Christians across Canada was born. Two years later Native leaders met at Island Lake to begin planning their new fellowship of churches. Throughout the 1960s discussions continued regarding an organizational framework.
Early Organizing
In 1968 Tommy Francis, an early organizer of these gatherings reported: "This year we had some 20 leaders attending from 12 fields from Ontario to Alberta… Much time was devoted to the organization of the Native Evangelical Church of Canada… The constitution for the church was also checked and adopted… Next year we hope [a] Board of Directors will be elected.
"We feel definite that the Lord is doing great work but there is still much groundwork to be done and local churches organized. We are anticipating great things from the Lord… As it grows, we hope to see the church fully supporting itself and contributing to the work of the Lord elsewhere."
In June 1969 at Island Lake, NEFC's official organizing took place. There were 20 Native delegates from 17 communities present. Five aircraft were in service, bringing and returning personnel, as well as supplies. A Board was set up, consisting of: Stan Williams (Ojibway), President; Bill Jackson (Cree), Vice-President; Tom Francis (Cree), Secretary-Treasurer; Albert Tait (Saulteaux) and Saul Keeyash (Saulteaux), members.
The same year the NEFC under its new name applied for a Charter from the federal government of Canada. This was granted in 1971.
Local Fellowships Join
In the years following our beginnings, more believers organized themselves into local fellowships. NEFC grew through annual conferences, Christian worker retreats, and family camps. Ministry workers from various organizations have encouraged their fellowship groups to join us.
The past 50 years have included struggles common to any new organization, along with issues unique to indigenous associations. We are a faith organization, and we have a faithful God!
With God's blessing, NEFC would grow and by the mid-1990s we had over 20 member churches scattered from British Columbia to Quebec, and our members have continued to minister for Christ in numerous other Native communities.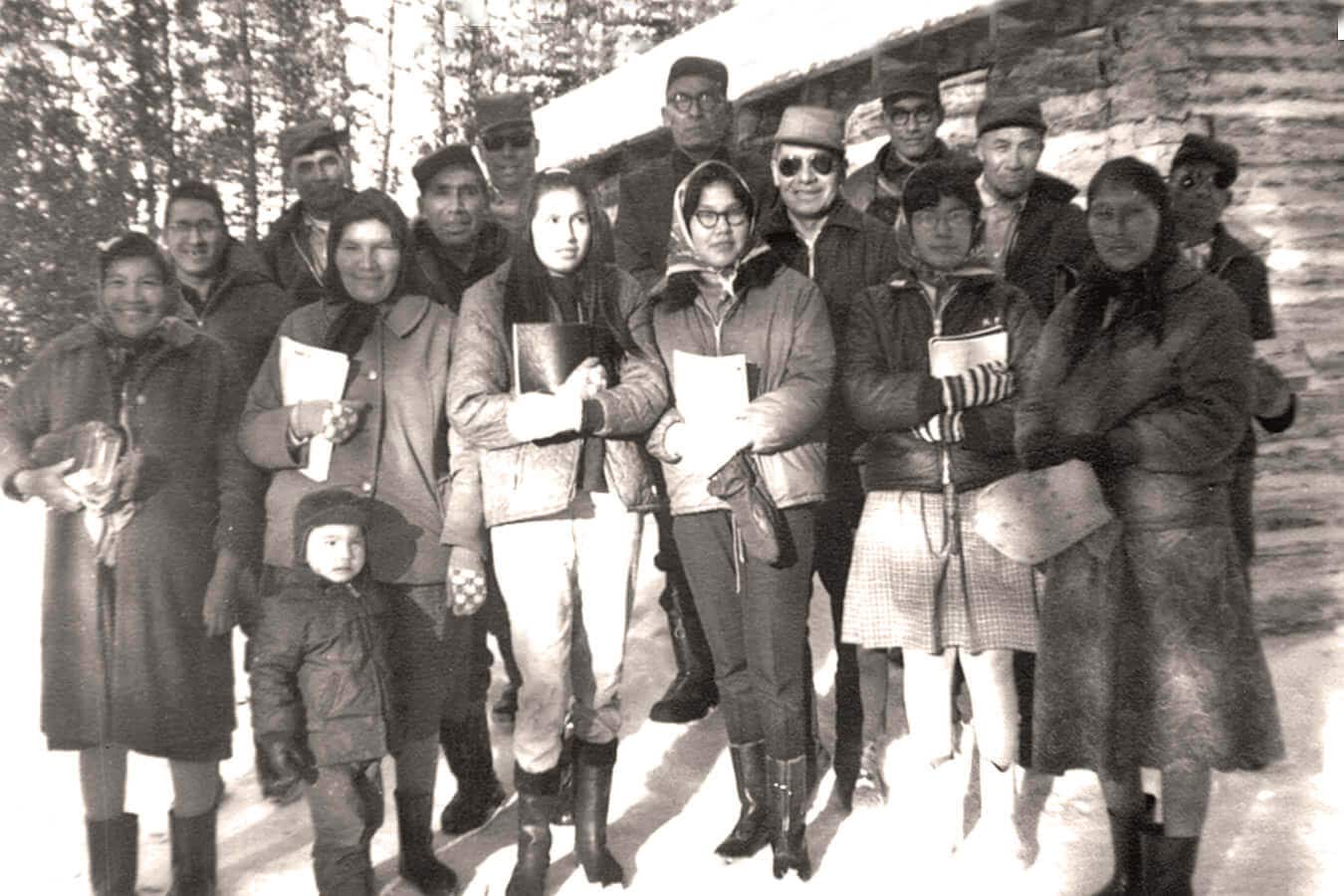 A Dream, A Vision
Tommy Francis
Each of our present and past leaders came to be used by God only as they themselves first surrendered to Christ. Tommy Francis would play a preeminent role in NEFC's beginnings and development.
He was a member of Kahkewistahaw First Nation, born at Broadview, Saskatchewan. He attended residential school at Round Lake, Saskatchewan, and then joined the Canadian Air Force. Upon returning home from WW II duties, he became a conservation officer. It was at Cumberland House, Saskatchewan, that he met Helen.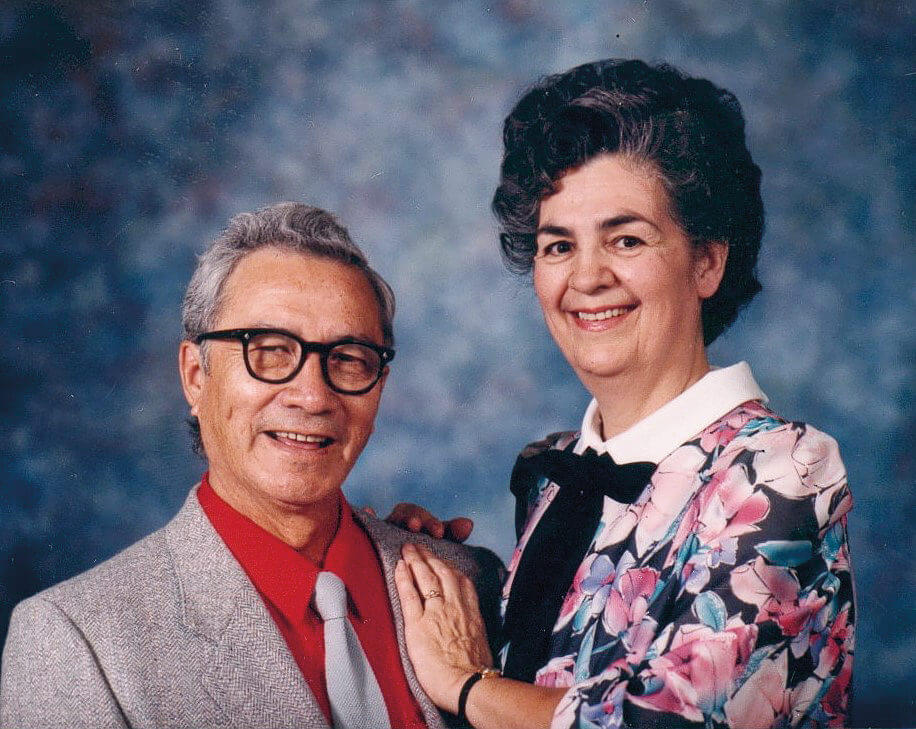 While stationed at La Loche, Saskatchewan, Tommy & Helen were saved through the ministry of missionaries there. Soon after they were transferred to another community, their home burned to the ground.
That experience helped them realize that material things aren't so important, which led to their decision to go into full-time ministry.
"I always had an interest… to try to better the education and economic conditions of the Native people," Tommy later shared. "What I'd been working at was good, but it isn't what needed most. What they need is the foundation I found in… the Lord Jesus Christ."
Soon God would plant an idea in Tommy's heart and mind. It was an idea that would demand obedience and unwavering faith. Within a few short years, that seed of an idea would grow into the organization known today as the Native Evangelical Fellowship of Canada.
Tommy & Helen moved to Minnesota to attend Mokahum Indian Bible School. There the school principal shared his vision with the students that one day there would be a Native church. "A Native church?" Tommy remembered thinking, "What on earth is that? I had never seen one or even heard of one. I guess that thought stuck with me."
"It became Tom's dream, his vision," Helen later shared. "He felt that the Native people wouldn't grow and participate as long as the missionary was there. They would let the missionary do everything."
Following Bible school, the Francis family settled at The Pas, Manitoba. Tommy began travelling by plane, preaching throughout northern Saskatchewan, Manitoba and Ontario. He found many people hungry for the Word, and many were saved. Some winters his extended trips to northern communities lasted up to eight weeks.
Helen reminded us, not long before her passing, of the sacrifices made by wives and children of men like Tommy who have felt God's call to itinerant ministry. "I have and always will pray for our churches," she added, "and we need to pray for the women behind the scenes."
From the start, Tommy noticed that these new Native believers in isolated communities wanted to meet each other for Bible teaching and for fellowship. He recognized that this was his Bible school principal's vision for the Native church happening… right before his eyes!
Tommy taught and promoted the idea of the indigenous church and carried the vision for a national association of Native churches. He served full-time in the administration of NEFC as Executive Secretary until his retirement in 1981 and then continued preaching.
In his later years, he also taught Cree language classes and, with Helen, served as Elder Advisors for his Band. He was awarded an Honorary Doctorate from Briercrest Schools. Tommy passed away in 2004 at age 79, and Helen in 2021.